When I turned the bend on 2015 I flipped 2014 the middle finger putting that September stroke in my rearview mirror. Peace out and don't come back now, ya hear? My plan was to stay focused on my health, be in the moment and not look too far down the path. I thought I'd do this and things would all work out.
What does that even mean anyway?
I entitled this post (something I hate doing, coming up with the dang title) Get Quiet Be Still because every time I came up with some cockamamie idea this year, whatever I thought I was going to get out of it turned out to be not that at all.
Don't ask me what went on in January, couldn't have been much because I don't recall. Probably me on a bike looking for cats.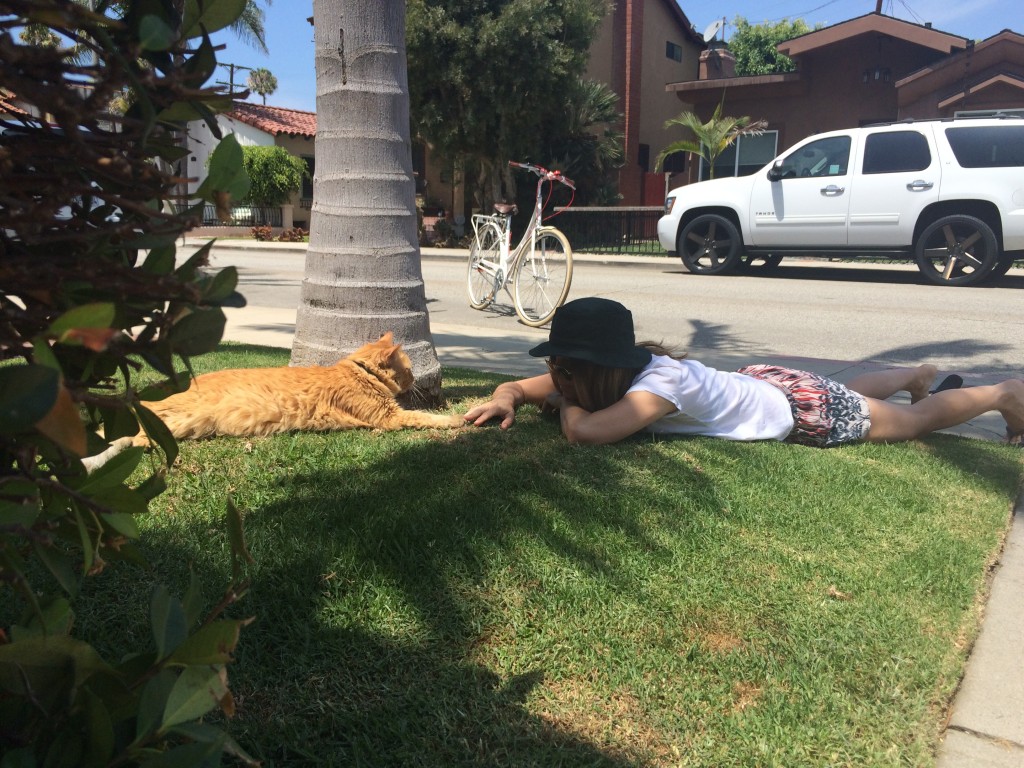 February I do remember because we went camping to Big Sur. (Not to worry this won't be a month-by-month recap).
By camping I mean stayed in a fully heated cabin, wore sweaters and sat by the fire every night until we heard crunching in the bushes, got scared and ran inside. On one of the nights we drank wine and ate snacks (focus on drank wine) at Nepenthe next to a very interesting, well-traveled couple from Portland. The next thing I knew it was midnight and the hostess was stuffing matches into my pockets as I walked out the door. Where did those people from Portland go anyway? On the way back to camp, dear God don't ask me why, we stopped at the local tavern where Chris happened to sit next to the sommelier from a swanky resort on the hill whose wife was, as fate would have it, that same match happy hostess from Nepenthe. Chris had booked us into that swanky resort on the hill for a couple days to close out the trip, but I was fighting him tooth and nail because I get nervous around the rich folk. The sommelier and his wife psshh'd away my reservations and the last thing I remember about that night was rolling down a hill in a fit of laughter landing in a pile of poison oak on the side of the Big Sur River. No more Canadian Club for me.
I surprised myself though. I loved that fancy hotel. The weather was so cold that no one went in the infinity pool but us and one other couple who, coincidentally, ended up being a client of the firm I used to work with. Good thing I didn't have any poison oak residue when we met up out there. They said such kind things to me that I left feeling like I still had some use in this world. Well, up until we were leaving and the baggage guy hugged me and I began crying because I hate living in Southern California.
Next!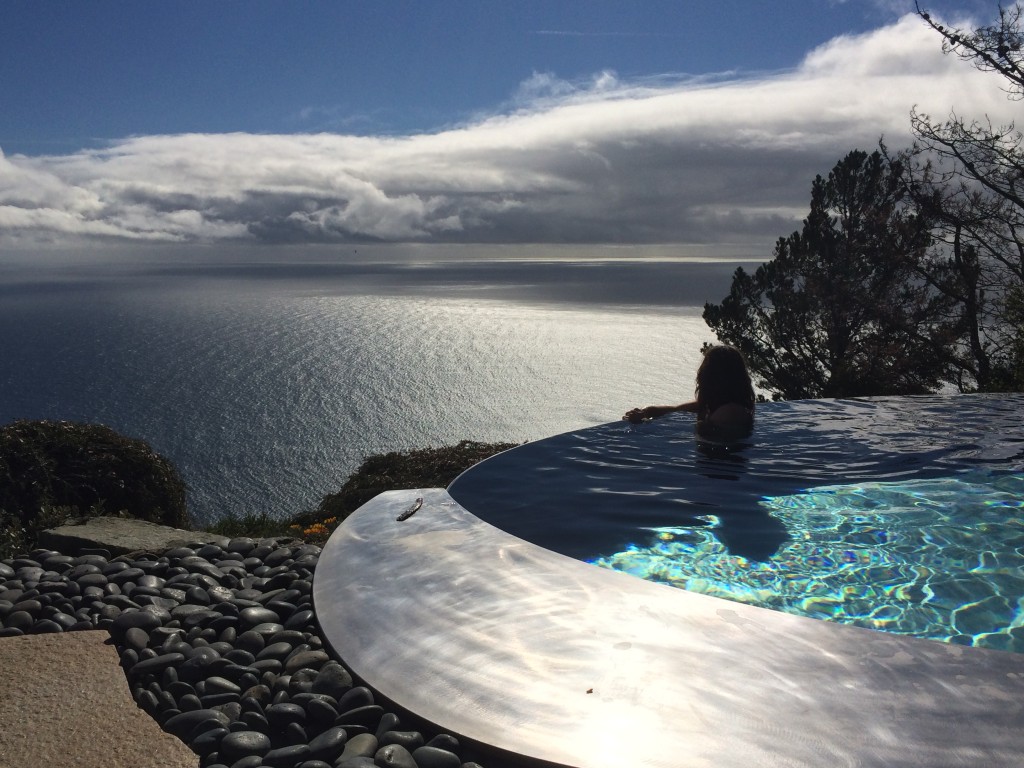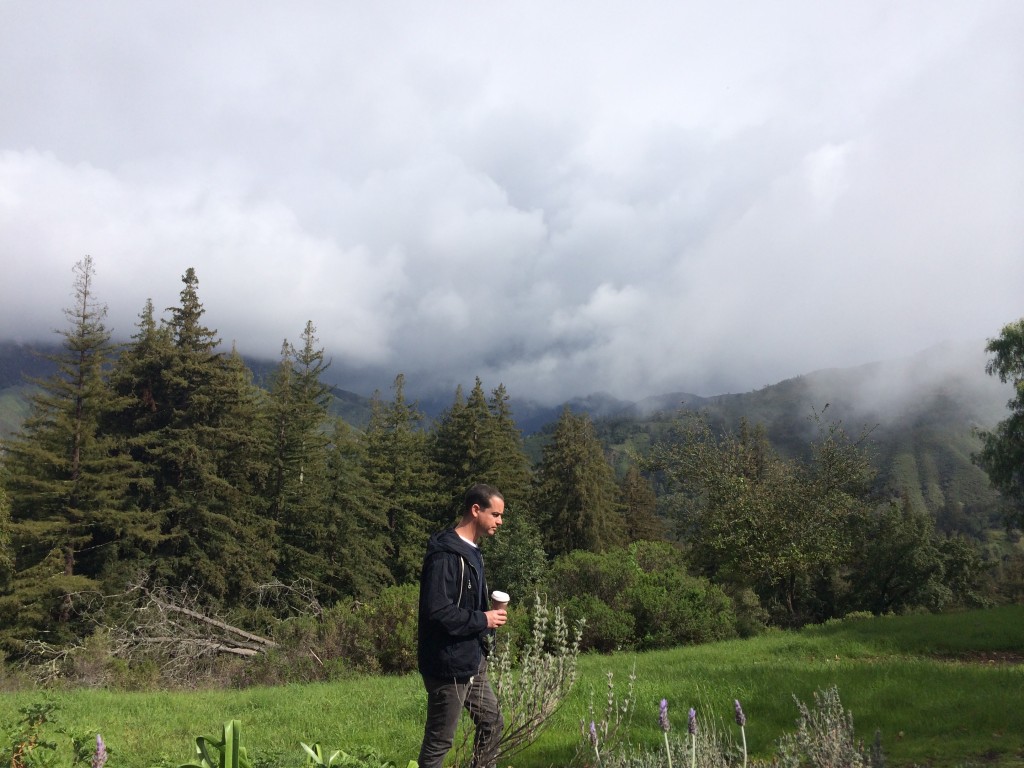 After catspotting all spring, I decided to go to Kauai in July while my niece was at Hawaiian school. Lack of funds, sweltering humidity and tropical storms couldn't rain on that parade. One day Chris and I hiked four miles of the Nā Pali trail and I lost all the feeling in my arms and had to walk for miles with my hands above my head. It scared me so badly. At one point I sat down on the side of the trail and cried so hard I wondered if I'd ever stop. Why, why, why did I have to get sick? WHY?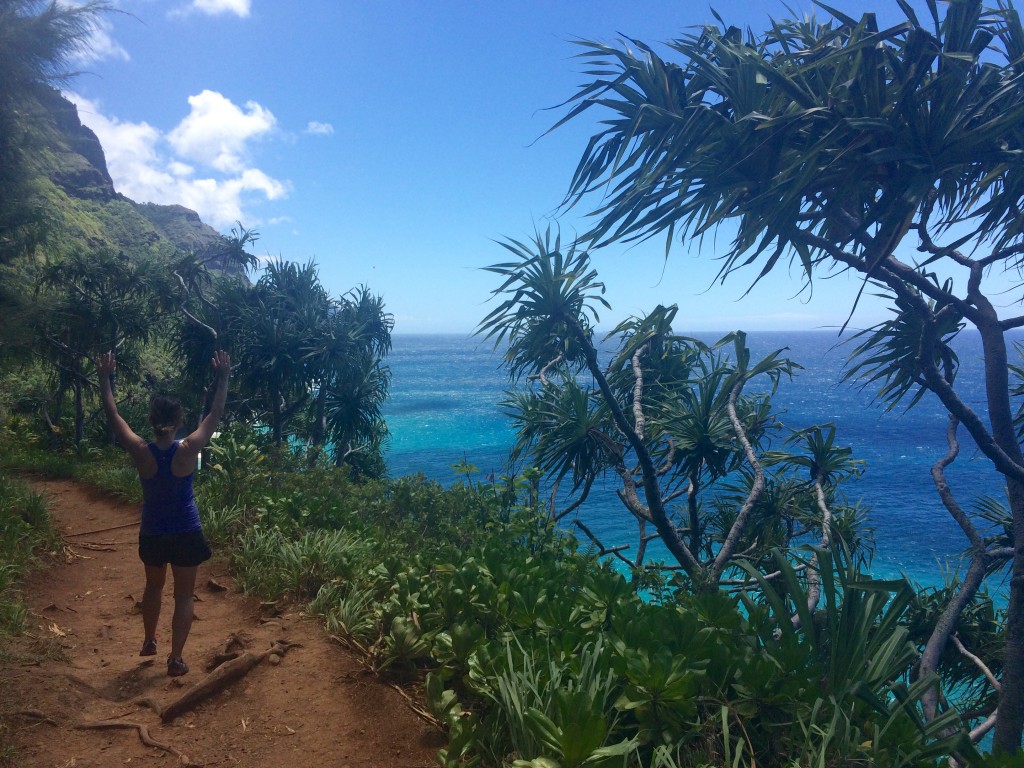 Every morning I'd been getting up at 5:30 to feed the roosters and watch the sunrise. I was reading Joan Didion's The Year of Magical Thinking and finally felt like someone was articulating loss, albeit a completely different kind, in a tangible way. Every day in that early quiet I tried to come to grips with my own fear of the gaping hole in my future while simultaneously wrangling with vivid memories of brighter days (I wonder are they insurmountable?) gone by.  Every morning I woke up ready for FUN but heard shhhhh instead.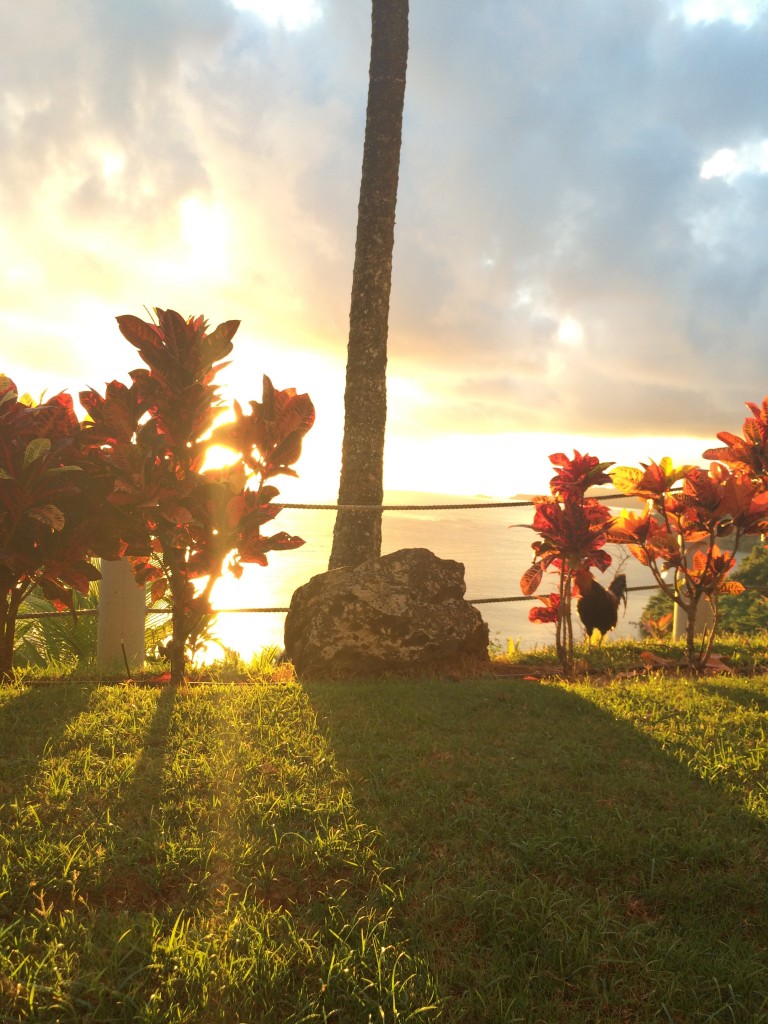 By the time we were heading home I felt I'd finally found some peace.
Then on the first day back I was sweeping the front steps and a thought skipped across my mind: Brian's selling the place. I brushed it aside telling myself to stop thinking crazy thoughts. An hour later I was sitting outside reading a book when my phone rang. It was the landlord and he was selling the place.
I'm not going to recap summer. If you want, you can read that here. What I will say is this: I thought summer would be grilling outside and a visit to Canada and riding my bike and days at the beach reading books. Instead it was weeks of lying flat on my back directly in front of an A/C unit, unable to move because of the bulging disc in my back. It was pain in my mouth as my teeth strrretttched under the grip of that Invisalign. Wait is there a theme here? Every plan I made for summer was overridden by shhhhh be still. Even when I had to limp up and down the stairs for my landlord's realtor I heard shhhhh be still. Everything I tried to do, I couldn't. All I could do was be quiet, be still.
So that's what I did for the remainder of 2015. I tried to stop fighting the flow of my life, even though it's so uncomfortable. I didn't try to anesthetize myself by buying things. I haven't distracted myself with food or put up a wall of false happiness by trying to stay busy doing all the things. I've let myself sit in discomfort, both physical and emotional, and let it do its work. The thing about pain is it won't go away until it's done. You can't force it.
I finally realized that when we went back to Big Sur in August. I was in no condition or mood for that trip. When we got there I could barely stand, but after earthing for two days was able to walk. Then a guy at the hotel we checked into for a couple nights for my birthday recognized us from the campground and upgraded us to a $2500/night room. SAY WHUT? After some reiki I was able to hike out to my favorite place on my actual birth day and whales swam right up. I remember standing there feeling tears on my face, so relieved; maybe I hadn't done something so wrong, maybe all the life wasn't going to be squeezed out of me after all.
So for 2016 I'm hoping for a listening ear, a flexible spirit and a return to brighter days.
Especially that last part.
Happy New Year you guys! Thanks for reading, listening and supporting. It means more than words could ever say.